| | |
| --- | --- |
| Viewing the News | |
---
To see the news for the stocks in the active list, simply click on the button News (or hit F2). You can also move from one list to another while remaining in this mode. The most recent news or press release of each stock is displayed.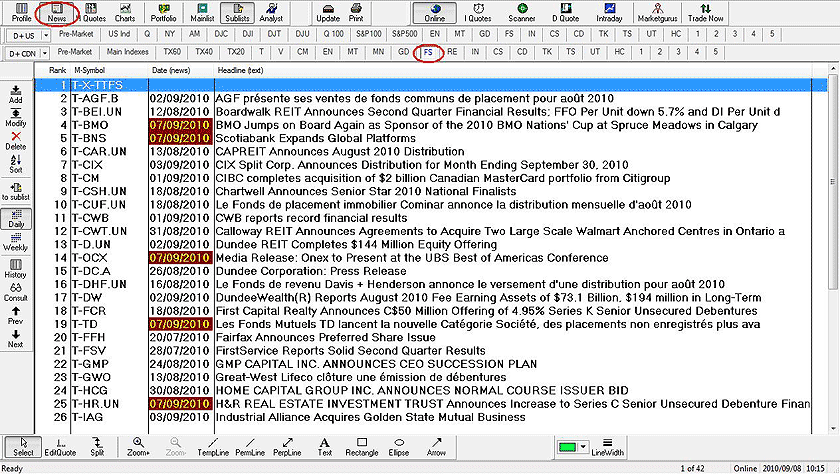 Simply select a stock and click once on the History button to see all the historical news related to the stock, a second click will return you to the news mode (F2).
By choosing for instance BMO from your active list and clicking on the history button, Marketvisionplus will display all the historical news related to the Bank of Montreal stock. By clicking again on the History button, you will go back to the latest news mode for each stock of your active list.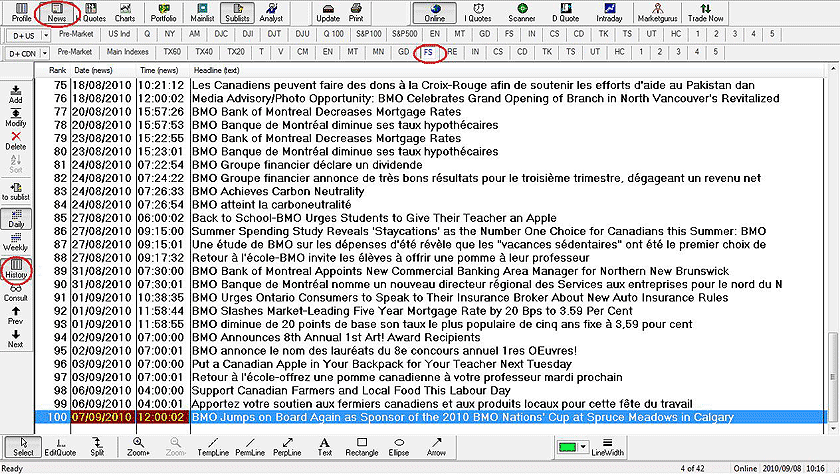 You can also see the news on the Charts. Simply select an analysis module that was created in the Charts mode (F4). When installing the Marketvisionplus software, the analysis module number 0 has been programmed in such a way that it enables you to see the news of the underlying stock or index. From the Charts' screen just press on number 0 of your keyboard. The news will appear in the form of red vertical lines. Click on the Select button in the toolbar at the bottom and then click on the lines, the news will appear in a new pop-up window and you can navigate from one news bulletin to another.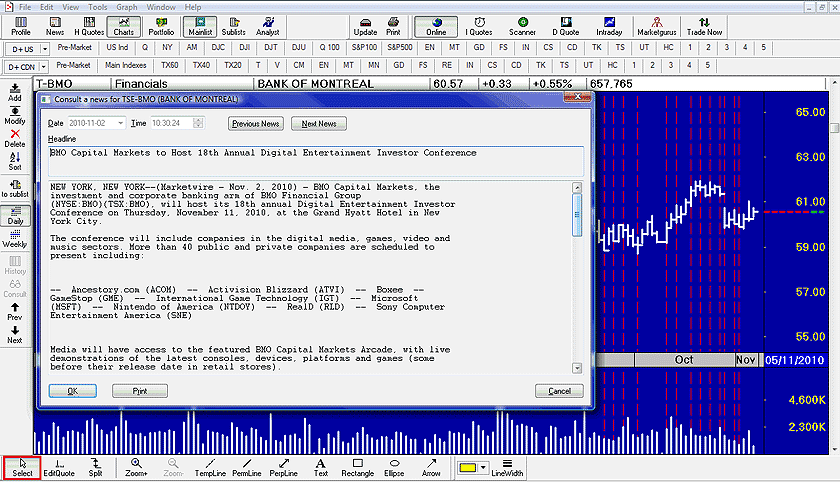 To see the latest news on a stock exchange, you just need to be in the news screen. Click the News button and then click on the icon T (for TSX) located in the bar list to find all the stocks of the Toronto Stock Exchange. Activate afterwards the Sort function placed on the left. The choice indicated is in the descending order with the indices at the end. Keep these criteria and click on OK. The stocks with the latest news will be at the top. It is the best way to not miss anything.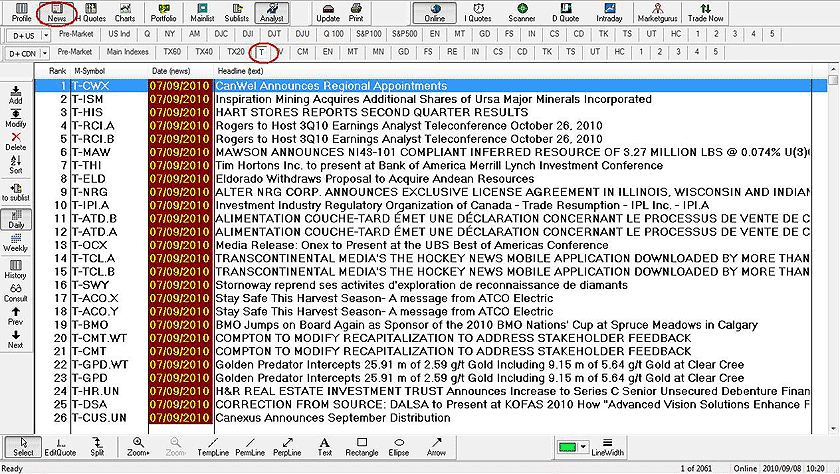 ---

---
| | | |
| --- | --- | --- |
| Previous Page | Menu | Next Page |