| | |
| --- | --- |
| Personal lists and composition of lists | |
---
In the Sublists menu of Marketvisionplus, you can create as many personal lists as you need. The five personal lists that we created for you are already there on the quick bar lists. In fact, you will find two series of five lists if you download the U.S. and the Canadian markets.
To add lists, you just need to click on Add, enter the name of the list, press OK. This way you can easily add as many lists as you wish.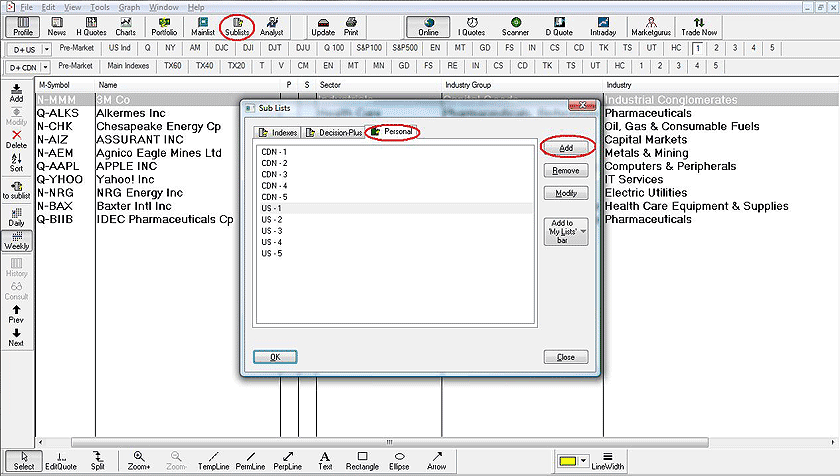 Subsequently, when you want to add stocks in a list, you just have to open it by double clicking the desired list. If it is new, and thus empty, you'll get a message stating that there are no stocks in the list. Press OK and use the add button of the Marketvisionplus menu or the Insert key on the keyboard to place the stocks in the list.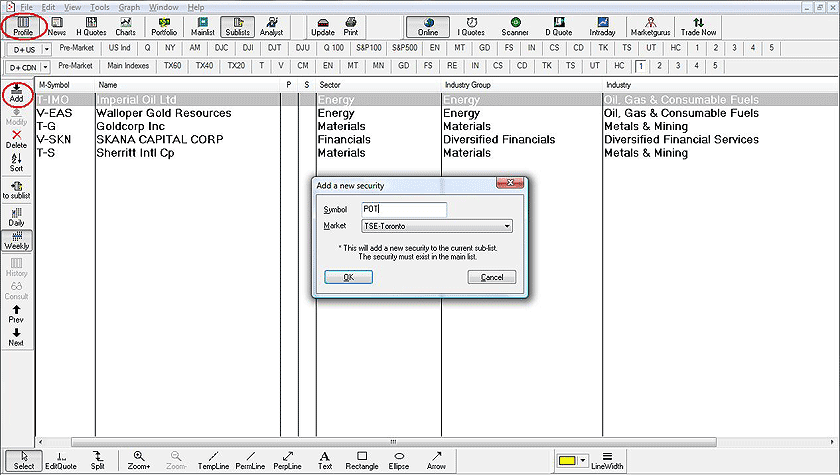 ---

---
| | | |
| --- | --- | --- |
| Previous Page | Menu | Next Page |