Complete integration of the
MarketGurus.tv website
---
MarketGurus.tv is another product of Decision-Plus. It is our advice and analysis website which is based on both technical and fundamental analysis with a predominance of technical analysis. Visit www.MarketGurus.tv to access the site.
When you subscribe to both MarketGurus.tv and Marketvisionplus, you can access the website directly through your software.
By clicking on the button MarketGurus in Marketvisionplus, a page similar to the website opens and presents the same elements with the difference being that you're not on a website but well within your software.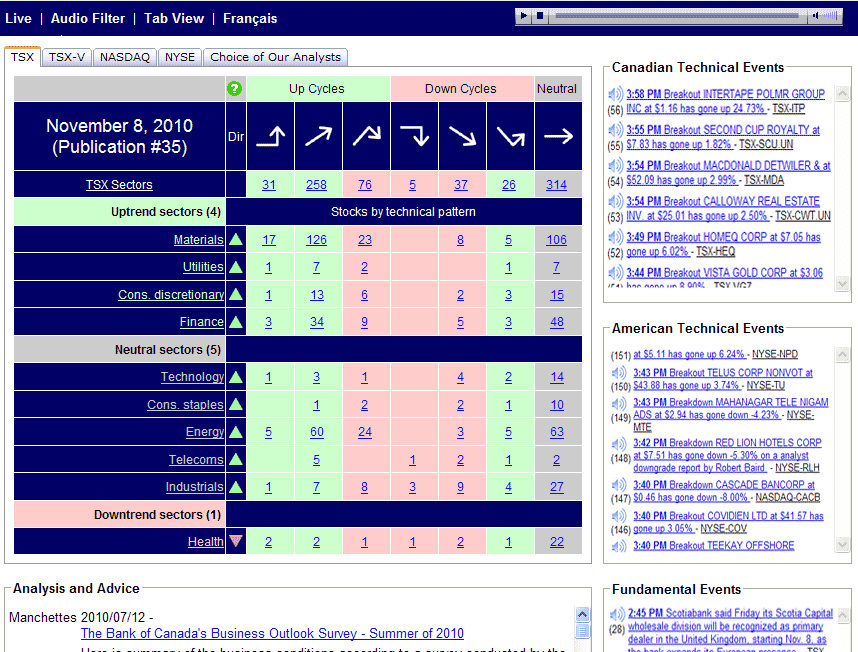 Thus, you can make the website more convenient and analyze the heart of the stock exchange in a few seconds. When you click on a stock or a list of stocks, it is your software with all its functionalities that present this list allowing you to manipulate it as you see fit: Place these stocks in your lists, analyze them or write down notes.
You will therefore exploit the power of your software and the strength of our analysis for a performance never seen before in the stock market.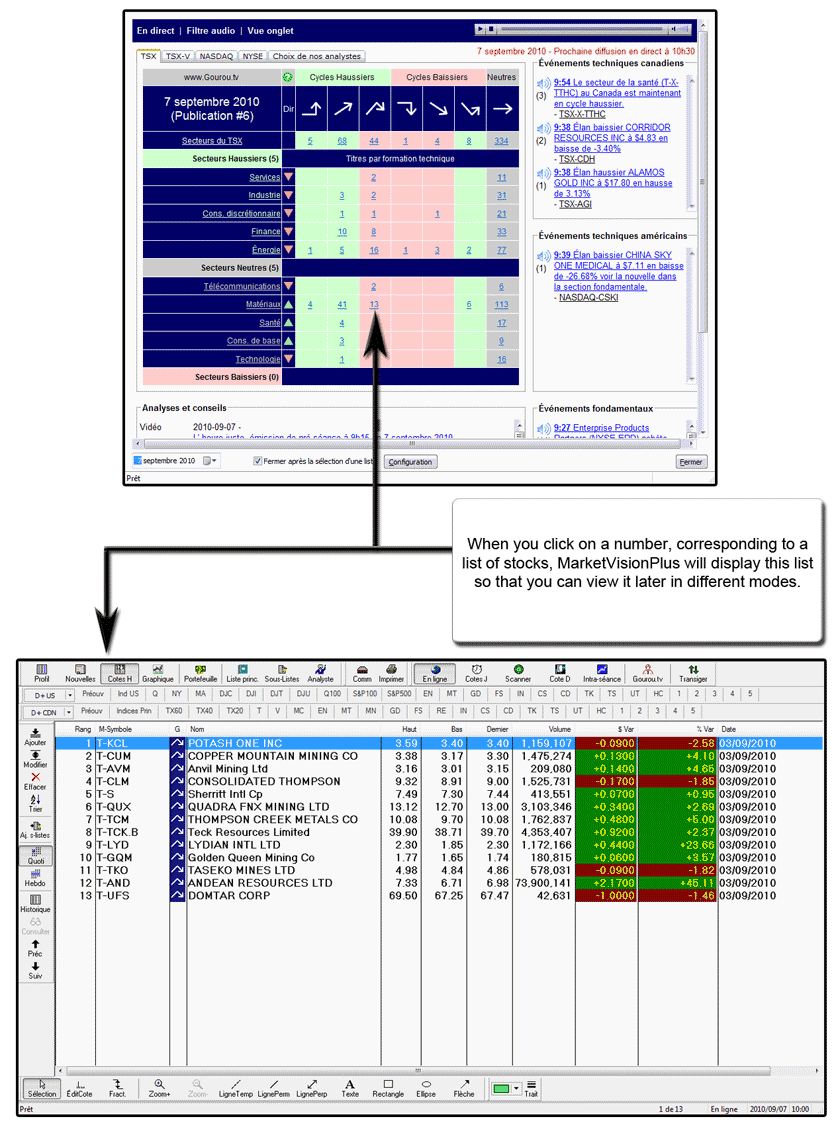 ---

---
| | | |
| --- | --- | --- |
| Previous Page | Menu | |